Stay Safe From Wire Fraud With CertifID
CertifID is a digital identity and device verification solution that enables the secure exchange of financial information to prevent wire fraud. 
CertifID Offers:
Safe sending of wiring instructions and bank details

Mortgage payoff verification

Up to $1M direct insurance per transaction

Fraud Recovery Services to get back stolen funds
With convenient end-to-end protection, you can keep your information secure and insured at all times!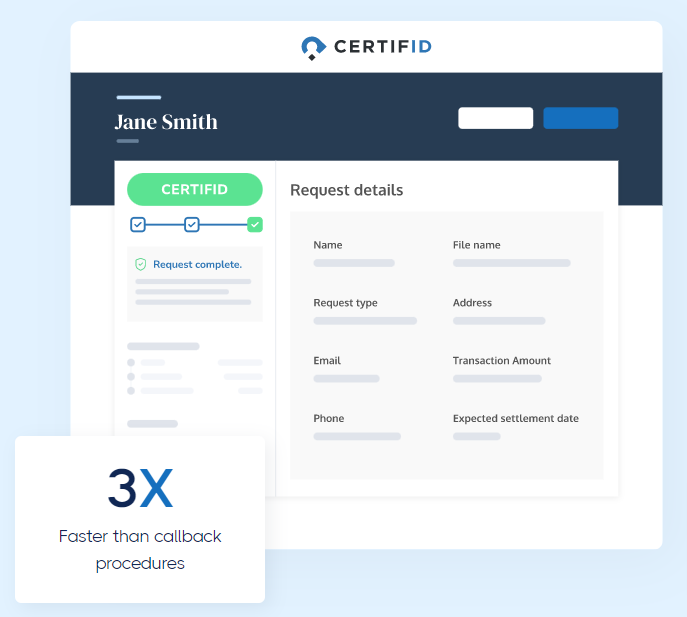 Secured
Validate identities and credentials for every transaction.
Insured
Receive up to $1 million in direct insurance on every transaction.
Accelerated
Gain back valuable hours by eliminating callback procedures.